Meet
George Lightband
The pioneering spirit of George Lightband
who came to Nelson as a child in the 1840's
is remembered in his image that often appears on the Lightband labels.
As a young man he learned gold prospecting in the Australian goldfields and returned to NZ to spark its first gold rush in nearby Golden Bay. His adventurous career as a warden of the gold mines, brewer, grape grower, orchardist, leather tanner, and businessman is a reflection of his contribution to the Brightwater area. In 1892 he led a party of Maori chiefs and their wives to England where they were hosted by Queen Victoria and the royal family while visiting the industrial marvels of Victorian England. The colourful adventures of the voyage and the extraordinary undertakings of this foray into international diplomacy are recorded in George's daily journal. Sadly he perished in a boating accident off Rabbit Island in 1909.

The family legacy continues….. Phil Lightband is George's great great grandson. He fell in love with flying as a teenager after a joyflight with Charles Kingsford Smith in the famous trans Tasman plane Southern Cross.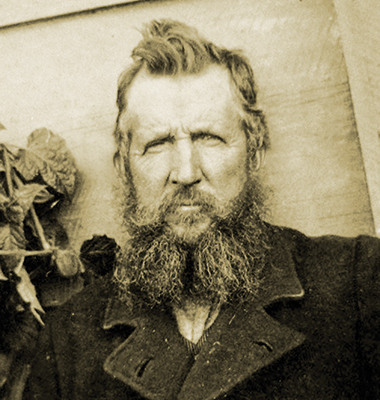 After active service as a fighter pilot in the Pacific, Phil undertook an epic flight in a single engine Auster from England to Sydney. The flight didn't make him rich but it eventually led on to his early involvement in NZ's pioneering aerial top dressing industry. These adventures and many more are captured in his biography 'Earlybird', even in his 80's Phil still actively flies his own aircraft and remains passionate about life and wine.